Greetings, Kittens!
Xakara here, and today I bring you Gabriella Hewitt who joins us to share a few of her favorite characters and inspirations. Please welcome her aboard and be sure to catch details about her blog tour at the end!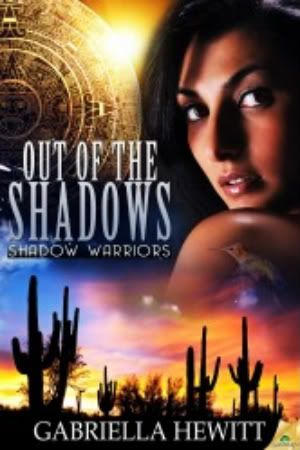 Doctor Who?
My favorite character of all time is one who repeatedly changes, Doctor Who. The 4th and 10th Dr. fascinate me the most but there are many in-between and a new Doctor introduced recently.
My father hooked me on the British import television show in the early 80's. Now mind you that Doctor Who had been floating around in outer space and time traveling since the 1960's! Nothing was cooler to me than getting into a police box named TARDIS and being whisked off to another dimension in time or some other planet where robotic humanoids ruled.
It has been years since I sat down and enjoyed a good edition of the Doctor. But I came across a Doctor Who marathon being played on BBC America. I screamed with joy. I invited my two sons, both younglings to sit with me and watch. They were a bit confused as to why The Doctor kept changing. My little one could have cared less about a regenerating Time Lord, he was all about the giant robot attacking London. My eldest son wanted to figure out who really was Who. Eventually he declared that he didn't get it but then we watched another episode and he liked it better. This was because of the flying stingray with outer shells and he was hollering for the Doctor to figure out how to get through the wormhole and close the hole before the aliens got through. Seriously, this was my conversation with my 7 year old. It was fun and fantastic. And I realized that it didn't matter who the next Doctor was going to be as long as he continued to transfix me with brilliant ideas and irrational thought and creatures from other universes, other dimensions and portal and wormholes to other realms.
Yes, The Doctor is my favorite character, no matter who is playing him.The best part is I guess I put my childhood fondness for the wondrous worlds and enemies of The Doctor into my writings. You can see some of those dimensions, portals and other worldly beings found throughout my stories.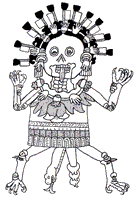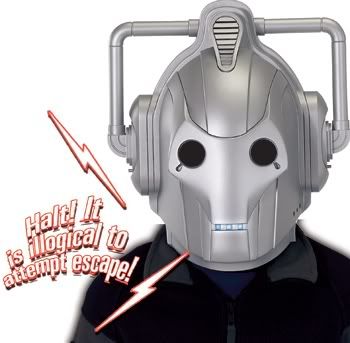 In OUT OF THE SHADOWS, there are evil creatures that come from the celestial heavens to destroy humanity much like the Cybermen on Doctor Who. The cybermen were once human but replaced their weak mortal flesh with plastic and metal and lost their emotions and controlled by a powerful computer. Which is similar to my evil creatures called the tzitzimime. They were once evil humans who were consumed by their own evilness and taken over by much more powerful beings to do their dirty work. Both creatures have one thing in common, they are bent on destroying humanity and reshaping the world into their own.
Alas, fear not there are good guys like Doctor Who and Shadow Warriors who are willing to risk it all and beat them before they can cause havoc.
OUT OF THE SHADOWS releases August 16th. You can pre-order it now at
Samhain Publishing
In celebration of the 1st book in the SHADOW WARRIOR series, I am holding a contest. Follow me & the tzitzimime (celestial demon and nemesis of Shadow Warriors) on the blog tour and leave a comment to be entered to win a $25 gift certificate from Samhain Publishing. It's that easy!
All entries must be in by August 24th. The winner will be declared on www.gabriellahewitt.com/blog/ August 26th. Contest starts June 5th and ends midnight August 24th (EST).One winner will be chosen at random.

About the author:
Gabriella Hewitt is the pen name of creative writing talents Sasha Tomaszycki and Patrizia M.J. Hayashi. Together they weave tales of romantic suspense and dangerously sensual paranormals. Check out the website www.GabriellaHewitt.com to find out about upcoming releases and events on her blog.